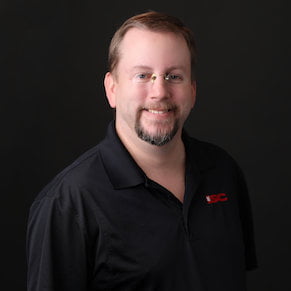 This month we celebrated Derek Dahlsad's anniversary. Derek is our Director of Support and Development and has been a team member at Information Systems Corporation for over a decade, twelve years to be exact- wow!
Derek leads our support team, which is vital so that all customer needs are being met on a daily basis and that all client solutions are functioning properly. Derek also leads our development team and not only spearheads development projects himself, but works with the team to ensure that all projects are remaining on target and assists team members when needed.
One fun fact about Derek is that he has many interesting personal projects. One project of his that spanned 7 years is a blog called 'Dakota Death Trip'. Dakota Death Trip chronicles the "Tales of the tragic, harsh, strange, and amazing lives of those brave enough to claim the Northern Plains as home." The blog is fascinating and shares stories of the challenging lives of those living in the Northern Plains from the late 19th century to early 20th century.
Derek, your knowledge, expertise and leadership are so unbelievably appreciated by all. Thank you for your dedication and hard work over these past 12 years. Happy Anniversary!