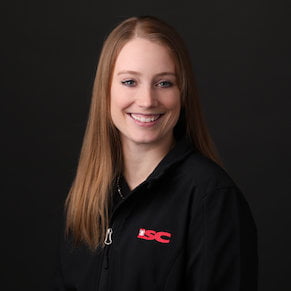 Another exciting anniversary just happened here at Information Systems Corporation. Kristin Young has officially been a team member for three years!
Kristin joined the ISC team in February of 2017 as a conversion specialist. She has become one of our most skilled conversion experts, handling all customer records with sensitivity, care and precision. Since 2017, Kristin has also engaged in many special projects, which recently included playing a crucial role in an internal software implementation and taking the lead in managing our social media streams.
We are so appreciative of Kristin's positive energy and the hard work and dedication she demonstrates when working on client projects and internal initiatives alike. One fun fact about Kristin is that she got engaged this past year and is planning a 2020 wedding. Congratulations, Kristin, and thank you for all your hard work these past three years! We are so lucky to call you a team member and friend.