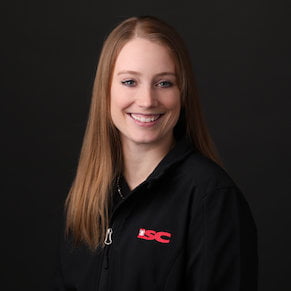 This week we are celebrating the anniversary of Kristin Young. Kristin has been a part of the ISC team for two years and we are so fortunate to have her as a team member. Kristin is one of our valued Conversion Specialists who ensure that all client content is handled with the utmost confidentiality and care. Kristin Young is loved by all of her clients not only for her diligent work ethic, but also for the positive energy she exudes and brings to each project she is a part of.
One fun fact about Kristin is that she has practiced Aikido, which is a modern form of  Japanese Martial Arts, since 2007 and continues to hone her skills. Go get em , Kristin!
Cheers to two years at ISC, Kristin! Thank you for all you do.