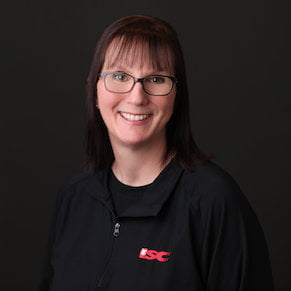 We have another exciting 'workiversary' to celebrate here at Information Systems Corporation! Amy Lindemann, our Director of Accounting and Human Resources, has been with ISC for twenty-one years as of December 14th. We are so lucky to have her insight and operational acumen overseeing all accounting and human resource initiatives, and ensuring all day-to-day operations are running smoothly.
This year has been an exceptionally busy year for Amy as she has taken the lead on coordinating efforts for an internal software implementation. We are so appreciative of all her hard work this past year and her long-term commitment to ISC the past two decades. One fun fact about Amy is that her birthday is on St. Patrick's Day and she is actually thirty percent Irish. That being said, she obviously loves all things with St. Patrick's Day themed, so don't forget to wish her a Happy Birthday and St. Patrick's Day this March, if you are working alongside her.
Happy Anniversary, Amy, and thank you for all you do!