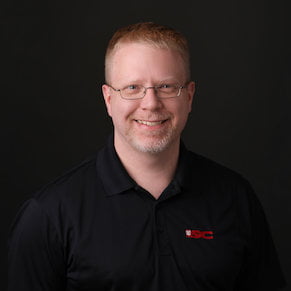 Today we are celebrating the work anniversary of Shawn Anderson. Nearly two decades ago, nineteen years to be exact, Shawn joined the Information Systems Corporation team as a scanner technician. We had just made it through Y2K and our industry looked very different than it does today.
Over the years, Shawn has monumentally grown his technical skill-set. He is now a Solution Analyst and Developer, a master with our Opentext ApplicationXtender suite of products and an integral part of the ISC support team. He also leads our System Integration line of business, which has shown substantial growth in the past few years, and is a key asset in many of our most complex projects.
One fun fact about Shawn is that he is currently enjoying a well-deserved vacation with his family in Yellowstone National Park this week and will not see this post until next week. Cheers to you, Shawn! Thank you for your many years of dedication to our team and for going the extra mile daily to ensure our clients are being taken care of in every possible way. We appreciate you. Happy Anniversary!