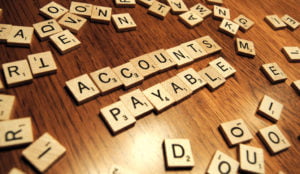 Nearly every department can benefit from automating their daily business processes, but the Accounts Payable process can be especially cumbersome for your team to execute manually. From consolidating invoices of various formats and from various mediums, to categorizing each vendor invoice, to invoice matching and performing a series of approvals, it can be a very tiring, manual process.
With our solution, utilizing Opentext ApplicationXtender and Captiva Intelligent Capture, your current invoice approval process will be nearly synonymous to your current process, but your team will enjoy greatly reduced processing times and improved overall accuracy due to the automation of many steps in their current process. Your vendor will submit an invoice and the automation will take flight.
Your invoice will automatically be captured and metadata will be extracted and indexed for future use. It will then be routed to the various individuals who need to verify the invoice throughout its series of approvals. From exception handling, authorizations, and validity and accuracy checks, your invoices no longer have to float from desk to desk, which leads to extreme process bottlenecks.
Invoice matching will also become a breeze with all your necessary documents including purchase orders, receiving reports and other supporting documents being stored in one secure location and indexed according to your specifications. So, when it comes time for invoice matching, the solution will intelligently verify GL code, line item information, amounts, terms, etc. based on pre-defined rules and validate them. If they do not meet the criteria for validation, they will be sent to a user for further review.
Another benefit your team will relish in is having complete 24/7 transparency in regard to payment status and approvals. Any representative, with the necessary permission levels, who needs to be aware of an invoice's status will be able to do so with a stroke of a key.
Imagine a dream world with faster processing times, automated routing and validation, and increased transparency… Let's make it a reality.