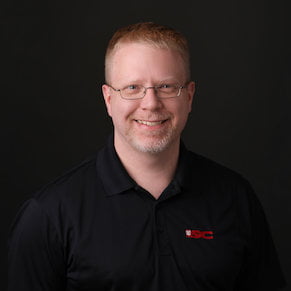 Happy Anniversary to Shawn Anderson! Shawn is a Solution Analyst and Developer at ISC and has officially been a team member with us for 18 years as of today – wow!
Shawn has grown exponentially throughout his career at ISC. Shawn joined the company in 2000 as a scanner technician and continued to develop his skill-set to eventually become one of our skilled solution analysts and developers. He now leads ISC's System Integration line of business, which has become an extremely important asset to our business. Shawn knows our core product, ApplicationXtender, inside and out, and has built close relationships with many of our customers, making him indispensable for keeping our support at the level we promise our customers. Shawn is always willing to go the extra mile to ensure upgrades, installations, integrations and day-to-day processes are running smoothly.
We are so lucky to have you as a team member, Shawn. Your commitment and hard work is truly appreciated by all. Thank you for you many years of dedication. Happy Anniversary!