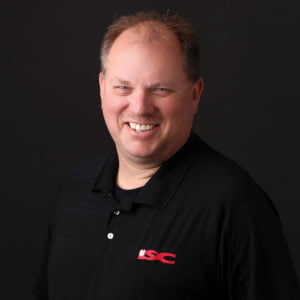 This month we celebrated the Anniversary of John Dockter, our current Director of Hardware Support, who has been with Information Systems Corporation for Twenty Nine years! John joined ISC in its second year of operation and has been a team member ever since. John is an integral member of the ISC support team, loved by all his customers and also is a great team member to work with on a daily basis. One fun fact about John is that he is a Chairman of the D5 Northern District Eagle Boards of Review and has been very involved with the Boy Scouts of America Organization throughout his life. Amy Lindemann, our Director of Accounting and Human Resources, had these words to say about John.
"I've known John for almost 21 years now. He's been a great co-worker (he's a team player) and he's been a great friend outside of work as well. He was a mentor to our youngest son in Boy Scouts and was very instrumental in helping him achieve the highest rank of Eagle Scout. We couldn't be more thankful to him for that. ISC wouldn't be ISC without him & I look forward to many more years of working with him." – Amy Lindemann
Happy anniversary and thank you for all you do, John! As Amy said, ISC would not be ISC without you!