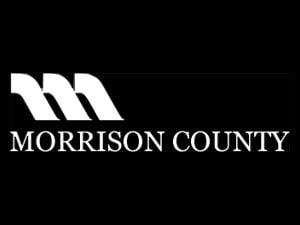 Our partner, Metasource, worked with us to create a Case Study highlighting one of our clients, Morrison County. Information Systems Corporation has worked with Morrison County for over 10 years and has streamlined their processes to become a "Model of Efficiency" within the Minnesota County Government sector. Read below to learn more about this exciting account. The link to the original post is included below where you can also Download the Morrison County ApplicationXtender & Captiva Case Study.
 | | |
 | | |
 "How a Minnesota County Became a Model of Efficiency
Doing more with less has never been more important for counties all over the country, even those with smaller populations like Morrison County, Minnesota.
You might not expect the "gateway to the northern Minnesota vacation land" – population 33,000 – to be a model of high-tech efficiency, but that's exactly what forward-thinking staff were able to achieve in multiple departments, leveraging technology to streamline processes ranging from property records to social services.
The Challenge
When you oversee the front office operations of a government agency that manages 19 social service programs, you could easily spend all your time handling paper – moving from task to task without ever finding time to consider whether there is a better way. And, there is always a better way. Just ask the office services supervisor for the Morrison County Social Services Department.
The department manages everything from adoption, foster care and childcare assistance to food support, mental health, chemical dependency, child protection and support services for the county's elderly. The responsibility is enormous. When you are handling such sensitive services as child protection or mental health assistance, a misplaced bit of information is not a trivial thing. And the caseload is never-ending. But the supervisor's staff is so efficient they have been able to take on additional duties. And the supervisor is able to devote time to the process of instituting greater efficiencies into the process, revising forms and procedures and accommodating new programs.
Solution Impact
Morrison County first implemented ApplicationXtender document management software to help them manage incoming paper property records. Since then, the county's use of ApplicationXtender has grown to include almost every department, with numerous licenses used for document management and workflow automation. Social Services is now the biggest user, with more than 1,000 pages a day going through its Captiva document scanning software.
The Social Services Department office staff shrunk by one full-time position, a savings in excess of $65,000 every year
Saved 30 reams of paper in Social Services in the first year of scanning financial assistance and child support documents, the length of which equates to 60 football fields
Created two new Social Services staff offices in space previously occupied by paper files"
https://www.metasource.com/document-management-workflow-blog/how-a-minnesota-county-became-a-model-of-efficiency/