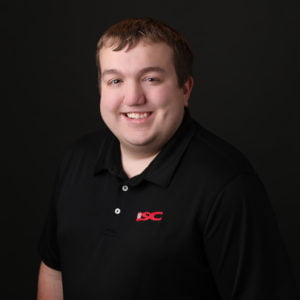 Information Systems Corporation is, once again, excited to announce that we have a new team member in the Fargo, ND office. Bob Mason joined us late 2017 as a Solution Analyst and we are loving his work ethic, energy and excitement to learn. 
Bob is from Mandan, North Dakota and graduated from Bismarck State College in 2014. He previously worked in Support at MyON, A Twin Cities based educational literacy software company. Bob is looking forward to being able to develop his technical skills with our team at ISC and work directly with clients utilizing those skills. 
Bob has always had a passion for computers and technology. To this day, he considers it one of his biggest hobbies, which is why he embarked upon a career in the IT industry. Bob also enjoys hunting, fishing and camping when the midwestern weather allows. Bob is currently engaged and has a wedding planned for April 2018. We are so excited to have Bob as part of the team.
Welcome, Bob!!!
Send all ISC career inquiries to recruiting@iscimaging.com